West Michigan FarmLink
Is a wholesale food hub for professionals. We connect local area chefs, restaurateurs, institutions and schools with Michigan farmers and producers of good food products. Our main facility is located in Grand Rapids. From there, we service the greater GR area. We offer delivery services to Grand Rapids and the Lakeshore communities of Grand Haven, Holland, Zeeland and Saugatuck/Douglas.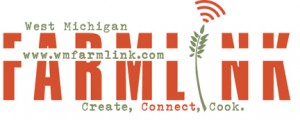 Nantucket Baking Company
Specializing in artisan breads, delectable pastries, and gourmet pizzas, The Nantucket Baking Company brings to Heritage Hill, a neighborhood bakery that draws upon the ancient tradition of the bakers crafts.
Using only ingredients of the highest quality, and combining old-world customs with modern techniques, our breads, pastries and pizzas are all handmade with a reverence for the art of baking.
The Old World Olive Company
With 50 flavors of olive oils and vinegars to choose from The Old World Olive Company is the perfect match for Chef EJ. Her ever changing menu can be paired perfectly with the freshest olive oils and balsamic vinegars.
Fish Lads
Bring the freshest, highest-quality seafood from around the globe right to the heart of Grand Rapids. Owner Jeff Butzow works directly with fishermen to carefully select the finest seafood and fish to be shipped in daily. We are proud to provide the highest-quality seafood to the finest restaurants in Grand Rapids, and to offer the same products to you!