Forage & Foster
Forage & Foster is a distributor of ethically and humanely produced specialty goods. We cover Chicago, Northern Indiana, and Western Michigan.
West Michigan FarmLink
Is a wholesale food hub for professionals. We connect local area chefs, restaurateurs, institutions and schools with Michigan farmers and producers of good food products. Our main facility is located in Grand Rapids. From there, we service the greater GR area. We offer delivery services to Grand Rapids and the Lakeshore communities of Grand Haven, Holland, Zeeland and Saugatuck/Douglas.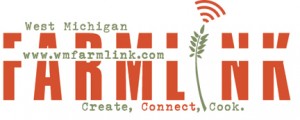 Field & Fire
Field and Fire bakery specializes in artisan breads and croissants, made with organic flours and grains. We use traditional sourdough and long fermentation

The Old World Olive Company
With 50 flavors of olive oils and vinegars to choose from The Old World Olive Company is the perfect match for Chef EJ. Her ever changing menu can be paired perfectly with the freshest olive oils and balsamic vinegars.
Sobie Meats
A West side butcher run by Tim & Theresa Sobie- West Michigan born and raised. The Sobies and their extended work family take pride in providing a quality product that thousands of local customers take to their dinner table on a weekly basis. Sobie Meats is proud to sell quality products from local farmers. We have a variety of hormone and steroid free products including pork, beef, chicken, eggs, milk and ice cream. We strive to achieve superior customer service to all our customers, both loyal and new. We have a variety of grocery, produce and deli items to make your meal planning easy!